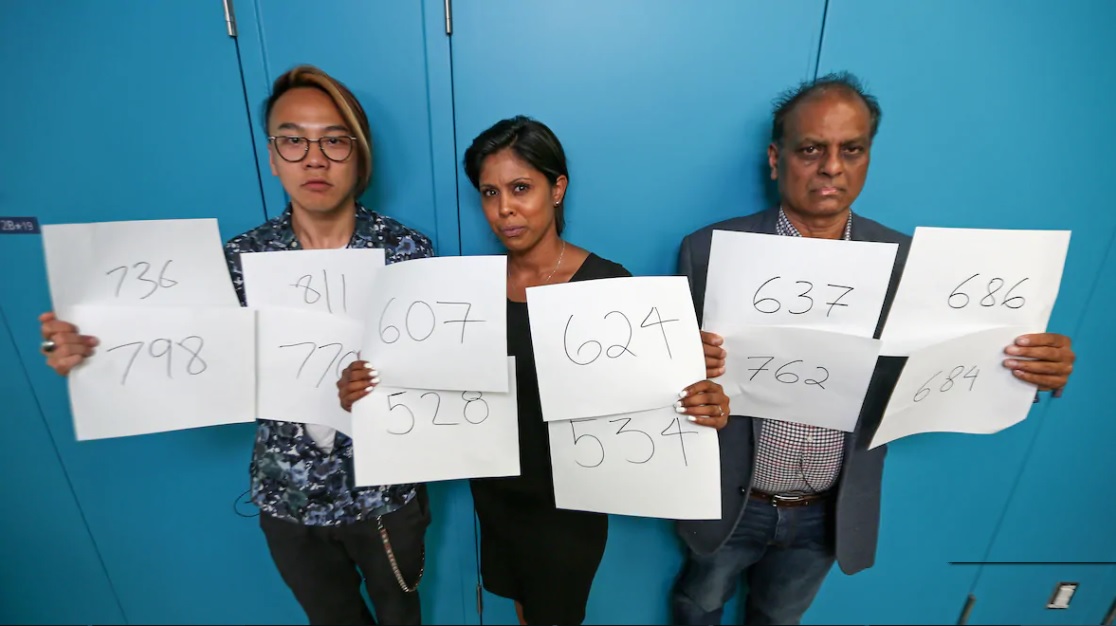 These three consumers looked up their credit score on four different websites and each got four different results. (Jonathan Stainton/CBC)
Whether through ads or our own experiences dealing with banks and other lenders, Canadians are frequently reminded of the power of a single number, a credit score, in determining their financial options.
That slightly mysterious number can determine whether you're able to secure a loan and how much extra it will cost to pay it back.