Why 4 websites give you 4 different credit scores — and none is the number most lenders actually see
The most popular credit score that lenders use in Canada can't be accessed directly by consumers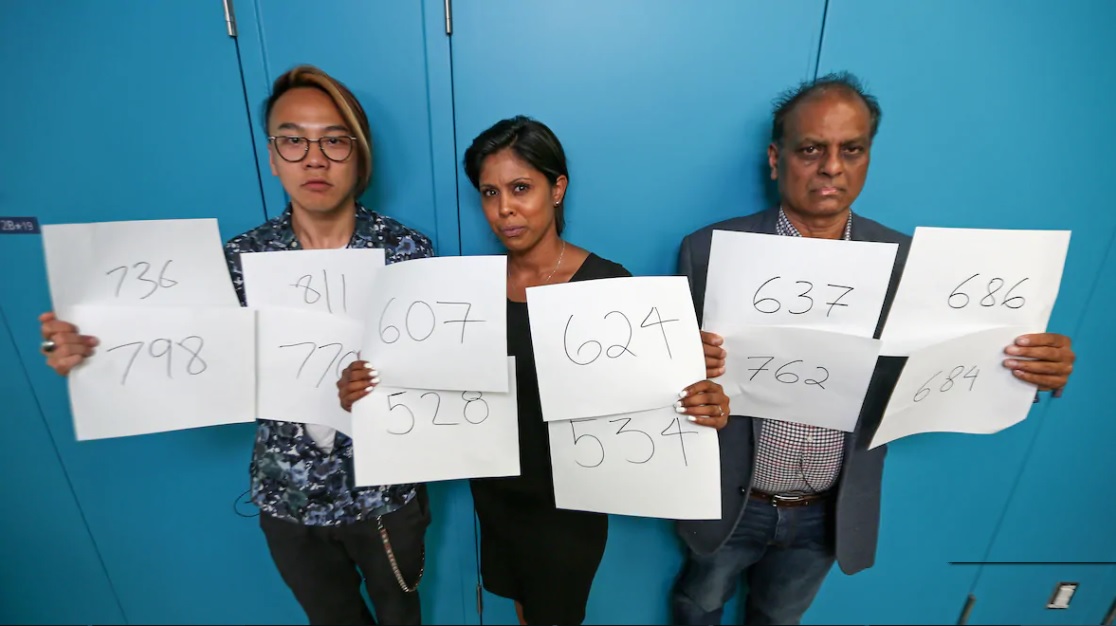 These three consumers looked up their credit score on four different websites and each got four different results. (Jonathan Stainton/CBC)
Whether through ads or our own experiences dealing with banks and other lenders, Canadians are frequently reminded of the power of a single number, a credit score, in determining their financial options.
That slightly mysterious number can determine whether you're able to secure a loan and how much extra it will cost to pay it back.
It can be the difference between having a credit card with a manageable interest rate or one that keeps you drowning in debt.
Not surprisingly, many Canadians want to know their score, and there are several web-based services that offer to provide it.
But a Marketplace investigation has found that the same consumer is likely to get significantly different credit scores from different websites — and chances are none of those scores actually matches the one lenders consult when deciding your financial fate.
'That's so strange'
We had three Canadians check their credit scores using four different services: Credit Karma and Borrowell, which are both free; and Equifax and TransUnion, which charge about $20 a month for credit monitoring, a plan that includes access to your credit score.
One of the participants was Raman Agarwal, a 58-year-old small business owner from Ottawa, who says he pays his bills on time and has little debt.
Canadian company Borrowell's site said he had a "below average" credit score of 637. On Credit Karma, his score of 762 was labelled "very good."
As for the paid sites, Equifax provided a "good" score of 684, while TransUnion said his 686 score was "poor."
Agarwal was surprised by the inconsistent results.
"That's so strange, because the scoring should be based on the same principles," he said. "I don't know why there's a confusion like that."
The other two participants also each received four different scores from the four different services. The largest gap between two scores for the same participant was 125 points.

The results when three consumers checked their credit score using four different websites. (David Abrahams/ CBC)
Article Courtesy: https://www.cbc.ca/news/business/marketplace-credit-score-1.5314868